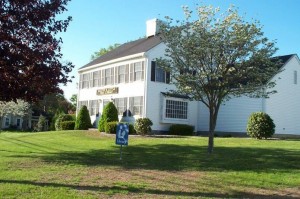 The Columbia Free Library began as a result of the generosity of town residents over one hundred thrity years ago. Columbia citizens campaigned for a Library at a town meeting held on December 12, 1882. One year, almost to the day, a free public library was opened in a building built
by residents of the town.
The Saxton B. Little Free Library could not exist without the support we receive from our community. In support of the Library's mission, we continue to seek private sector contributions. Beyond annual giving toward the expenses of our Library's operation and outreach, there are other charitable gifting strategies that the Saxton B. Little supporters may wish to consider.
What is Planned Giving?
Planned Giving includes gifts to the Saxton B. Little Library Fund through your will or living trust, your pension or IRA, a life insurance policy, gifts of real estate or other appreciated assets, an endowment or charitable trust. Using a planned giving vehicle can combine your estate planning, financial and philanthropic objectives. Planned Giving provides a way for you to make a gift to Saxton B. Little Library Fund and at the same time receive a charitable income tax deduction or reduce estate taxes. It is a way to secure your financial future while helping to insure a promising future for the library. Many of our valued donors have found that planned giving allows them to make a much more substantial gift than they would have ever thought possible in their lifetime.
Planned Giving is an individualized process. The specific benefits of a planned gift are influenced by a number of variables such as the donor's age, income tax bracket, size of the gift, etc. Whatever you decide to do, the gift you make will be a reflection of your own needs, interests and situation.
Advice from legal and tax counsel should be sought when considering a charitable gift of any type.
For additional information on how you can include the Saxton B. Little Free Library in your charitable planning, please contact the Library, a member of the Board or review our informational packet here: SBL Planned Giving Packet update 314