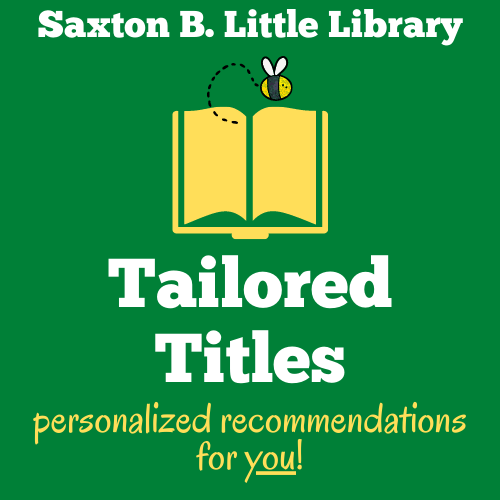 Not sure what you'd like to read? Unable to come into the library and browse through our book stacks? Our Tailored Titles service is for you!
Simply contact the Library via phone or email, and we'll create a custom grab-bag of titles for you based on your preferences. Tell us a little bit about what you're looking to check out, whether it's:
books that take place on the beach
authors similar to Lee Child
a fantasy trilogy to take me away to a far-off land
the newest DVD releases
an audiobook by your favorite narrator
… and more!
If our first try to get materials for you isn't what you were looking for, let us know! We won't be offended, and we'd love to try again!
Contact the Library at 860-228-0350 or email staff@columbiactlibrary.org to place your Tailored Titles request!
Questions? Contact Cait at corlomoski@columbiactlibrary.org