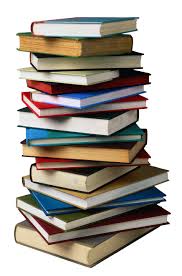 Caitlyn Orlomoski, Adult Services Librarian
860-228-0350
corlomoski@columbiactlibrary.org
My Hours:
Monday 10am-5pm
Tuesday 1pm-8pm
Wednesday 10am-6pm
Thursday 10am-5pm
Friday 10am-4pm
"Google can bring you back 100,000 answers. A librarian can bring you back the right one."
Neil Gaiman
Welcome! My goal is to help you have the best library experience possible.
I can help you find your next great read, a terrific movie or television series, or anything else that strikes your fancy.
If we don't have the item you're looking for on our shelves, don't worry — I can request it for you from another library via Interlibrary Loan (ILL).
In the meantime, join us on Facebook, follow me on GoodReads, consider joining one of our Book Discussion groups, or just stop in and say hi! If you have any questions, comments, or suggestions, feel free to email or call me.

Please consider joining our Adopt an Author program.
Here's how it works:
Choose your favorite author(s) and agree to purchase a hardcover copy of all new titles published (usually only one per year).
The library will purchase each title at our discounted price (about 45% off, approx. $14-16 per book).
When the book arrives at the library, we will process it and notify you that it's ready for you to pick up and read!
A book plate will be placed in the front of the book, indicating that you have adopted this author.
Pay for your book when you come to pick it up! Your donation is tax-deductible, and checks can be made out to the Saxton B. Little Free Library.
When you've finished reading the book, it will become part of the library collection, and other readers in our community will be able to enjoy your generous purchase.
Many authors have already been adopted, including Louise Penny, Lee Child, Chris Bohjalian, and Daniel Silva. If you're interested, send me an email or call the library today!