June 26th – August 11th
This summer, Find Your Voice by participating in our Summer Reading Board Game!
Click the image below to download a copy of the game, or stop in to the library to pick up a paper copy. For each entry, you'll be entered to win gift cards to local area businesses.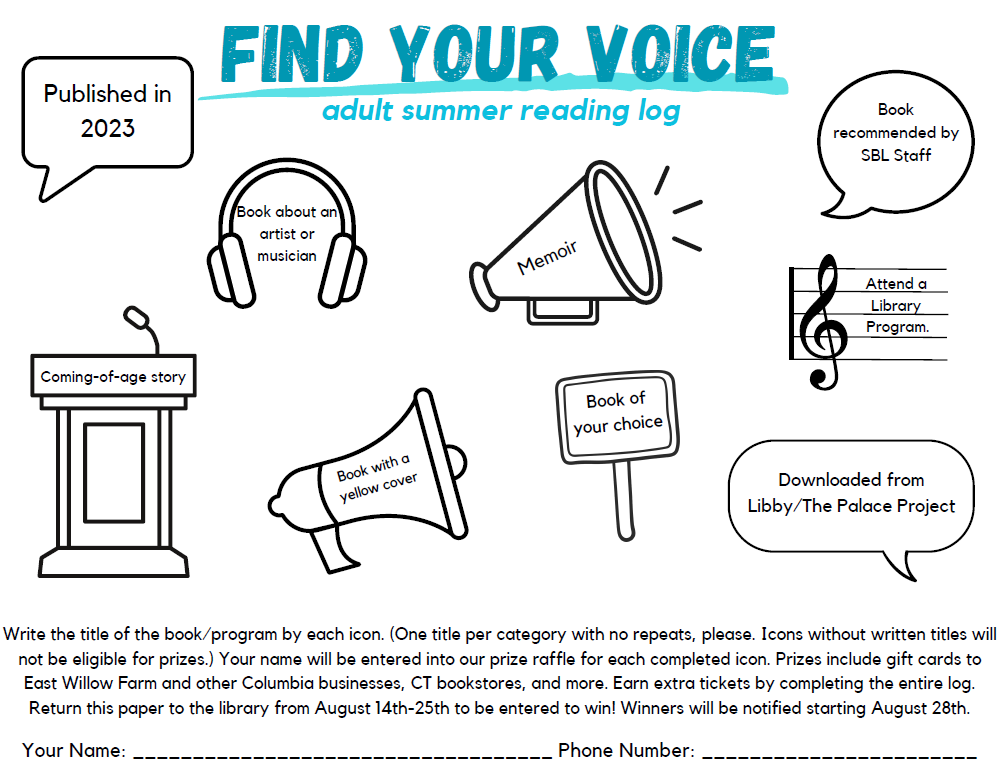 Additionally, click here to download our Adult Summer Reading calendar!
Visit the Adult Programming page on our website for more details!
Contact Cait at corlomoski@columbiactlibrary.org with any questions!