Teen Reading Resources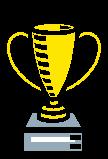 Go home with a winner today!
Nutmeg Award Nominees and Winners
____________________________________________________________________________
researchIT CT:
researchIT CT offers free online resources as a service of the CT State Library. It provides all students, faculty and residents with online access to essential library and information resources. Through researchIT CT, a core level of information resources including secured access to licensed databases is available to every citizen in Connecticut. You will find journal, magazine, and newspaper articles, as well as a collection of downloadable eAudios and eBooks for Connecticut residents with valid CT public library card numbers. Use the links below to search for articles and resources specifically for Middle School and High School students.
Resources for Middle Schoolers