Online Resources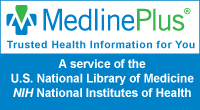 Healthnet University of Connecticut Health Center Library's consumer health information program
for Connecticut residents and public libraries.
Healthnet Newsletter – Summer Issue includes information on Lyme Disease, where to find
quality of water reports for our beaches and mush more.

Food and Drug Administration (FDA) Consumer friendly site with resources to evaluate products and treatments.
Helping Children Cope with Tragedy
Farmer's Markets in Connecticut
Automobile

Consumer Help
Consumer Awareness for Every Age
provided by the State of CT and offers information that is helpful to consumers at varying stages of their lives. The site includes advice on spotting and avoiding scams such as travel fraud, rental scams, pyramid schemes and modeling scams, along with information for stopping unwanted mail, hiring home improvement contractors, and staying safe online.

ConsumerSearch
a website that helps users find answers about what products are top-rated or best bets in their class. Our mission is to reduce the time it takes readers to make an intelligent purchase. The process begins when our editors scour the Internet and print publications for comparative reviews and other sources relevant to the topic. We then analyze these reviews and sources and rank them according to how credible they are, based on specific criteria we have developed for this purpose (see below for more on these criteria).
Cnet – electronic reviews
Epinions – product reviews real people
CCSU's Veterans History Project
Online Tax Software Reviews – free and comprehensive guide featuring expert reviews, detailed comparisons, and data-driven ratings of online tax software