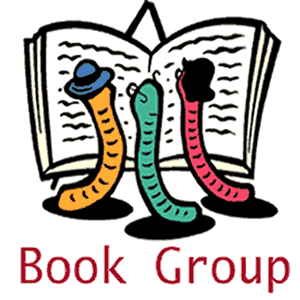 Beckish Book Group
Meets at 1:00pm on the 4th Thursday of every month at the Library
New members are always welcome.
The Library will make every effort to provide books for all participants.
For information, email Su at sepstein@columbiactlibrary.org or call 860-228-0350.
Meeting Dates 2022-2023

Book Cover
Book Selection
Where to Find it
September 22
The Wonder
Emma Donoghue
Find it in the catalog
October 27
The Witch Elm
Tana French
Find it in the catalog
November 17 

**3rd Thursday**

Taste: My Life Through Food
Stanley Tucci
Find it in the catalog
December
No meeting – Happy Holidays!
January 26
Quantum Mechanics: The Theoretical Minimum
Leonard Susskind & Art Friedman
Find it in our catalog
February 23
The Death of Mrs. Westaway
Ruth Ware
Find it in our catalog
March 23
The Greatest Minds and Ideas of All Time
Will Durant
Find it in the catalog
April 27
Spoonbenders
Daryl Gregory
Find it in the catalog
May 25
The Book of Joy: Lasting Happiness in a Changing World
His Holiness the Dalai Lama and Archbishop Desmond Tutu, with Douglas Abrams
Please also come with suggestions for next year's selections!
Find it in the catalog
This book group does not meet in June, July, or August.
Instead, consider participating in our Adult Summer Reading Program!